Due to the Coronavirus pandemic, the Seminar has been postponed to a later date.
Details about the new date for the Seminar will be announced soon.
2 DAY BODYBUILDING SEMINAR – MARCH 21st & 22nd
Date – Saturday, March 21 and Sunday, March 22, 2020
Location – Powerhouse Gym Athletic Club, 3251 W. Hillsborough Ave, Tampa, FL 33614
Cost – 2 for the price of 1 – $595
**No Refunds**
Details –
For the first time ever, John Hansen is presenting a 2 Day Bodybuilding Seminar covering all aspects of Bodybuilding including mastering the strategies of –
Physique Assessment
Maximizing Your Genetic Potential
Designing a Workout Program for Consistent Progress
Overcoming Weak Muscle Groups
Organizing Your Macros for Muscle Gain and Fat Loss
Reaching Your Peak Physical Condition
Periodization Training for Power and Hypertrophy
This 2 Day Bodybuilding Seminar will combine Classroom Seminar Education with Exercise Instruction in the Gym. Drawing on his 40+ years of experience in the Bodybuilding World as a competitor, judge, writer, contest promoter and bodybuilding historian, Natural Mr. Universe and Natural Mr. Olympia Winner John Hansen will teach you how to be the best Bodybuilder you can be. In addition to the classroom seminar, the John Hansen Bodybuilding Seminar will also include two days of hands on exercise instruction in the gym. John will cover all the important exercises for each muscle group and will personally instruct each seminar attendee on the proper form and execution of each movement.
This Seminar is limited to only 15 people so be sure to reserve your seat today. Make plans to come to beautiful Tampa, Florida on March 21 and 22, 2020 and learn 40 years of education and experience in one weekend!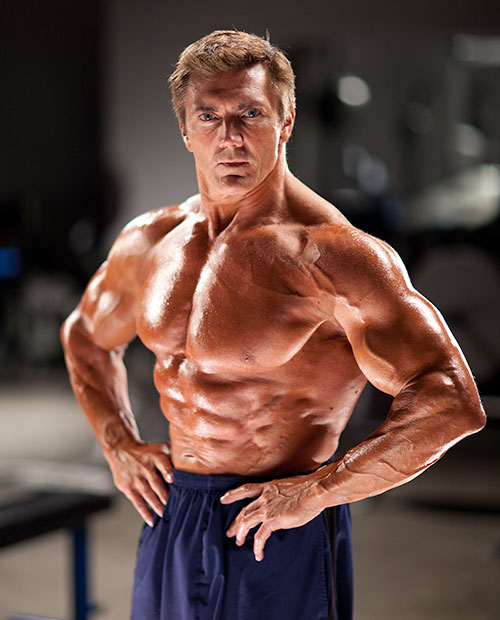 Below, you can find a map of the event venue. Please contact us for any further details
Seminar Outline – March 21st and 22nd, 2020
Day 1

Check in, welcome and opening remarks

Participant objective setting

Part 1: The Physique

Muscle Size, Shape, Proportion and Symmetry

Genetics: Bone Structure, Muscle Shape, Muscle Fiber Type,
Metabolism</span >

Feedback: Measurements, Pictures, Bodyfat Testing, Recording
Workouts, Diet Journal</span >

Off Season vs Peaking

Goals: Long Term, Short Term

Visualization: Workouts, Physique

Positive Self Talk

Role Model Physique

Break

Part 2: Training

Muscle Fiber Types

Different Rep Schemes

Getting Stronger

Compound Movements vs Isolation Movements

Intensity vs. Volume

High Intensity Techniques: Forced Reps, Negative Reps, Drop Sets,
Forced Negatives, Rest Pause, Supersets, Pre-Exhaust</span >

More Weight

More Reps

Less Rest Periods

More volume

Lunch and networking

Setting Up a Training Program

Intermediate

Advanced

Split Routines

Number of Sets per Body part

Number of Sets per Workout

How to progressively increase resistance

De load week

Superset week

Example of Strength Cycle

Example of Hypertrophy Cycle

Overcoming Weak Bodyparts

Chest

Back

Deltoids

Biceps

Triceps

Abs

Quads

Hamstrings

Calves

Forearms

Break and prepare for training

Training Seminar – Chest, Shoulders, Triceps & Calves</span >
Day 2

Welcome back

Questions and follow ups from Day 1

Part 3: Nutrition

Calories

Macros: Protein, Carbs, Fats

How Much Protein?

Complex Carbs vs Simple Carbs

Essential Fatty Acids

Break and networking

Organizing The Meals

Eating the Right Macros

Gaining Weight

Losing Fat

Carb Cycling

Cheat Days

Eating the Right Amount of Calories

Protein Powder

Post Workout Drink

Vitamin Supplements

Creatine

BCAA's

Nitric Oxide

Lunch and networking

Protein: Eggs, Egg Whites, Beef, Chicken, Turkey, Fish</span >

Carbohydrates: Oatmeal, Sweet Potatoes, Potatoes, Rice, Pasta,
Fruit, Vegetables</span >

Fats: Salmon, Omega 3's, Mono unsaturated fats

Part 4: Cardio

Types of Cardio:  Steady State Cardio, HIIT Cardio</span >

Incorporating Cardio into a Fat Loss Program

How Much Cardio should you do?

Break and prepare for training

Training Seminar – Legs, Back, Biceps and Forearms</span >